Posted on June 30th, 2021
15 years and over 10,000 investors – Ironfish past, present & future
A message from our Founders: Joseph Chou, CEO; Susanne Anderson, COO; and Director of Property & Research, Grant Ryan
This month marks the 15th anniversary of Ironfish, it's a milestone we are very proud to have achieved thanks to the trust of our customers over the years, and we thank each of you for partnering with us in your property journey.
To mark this anniversary, our monthly 'Message from our CEO' comes from all three Ironfish Founders, as they share some reflections and insights into how we have evolved and what our customers can expect as we move forward together.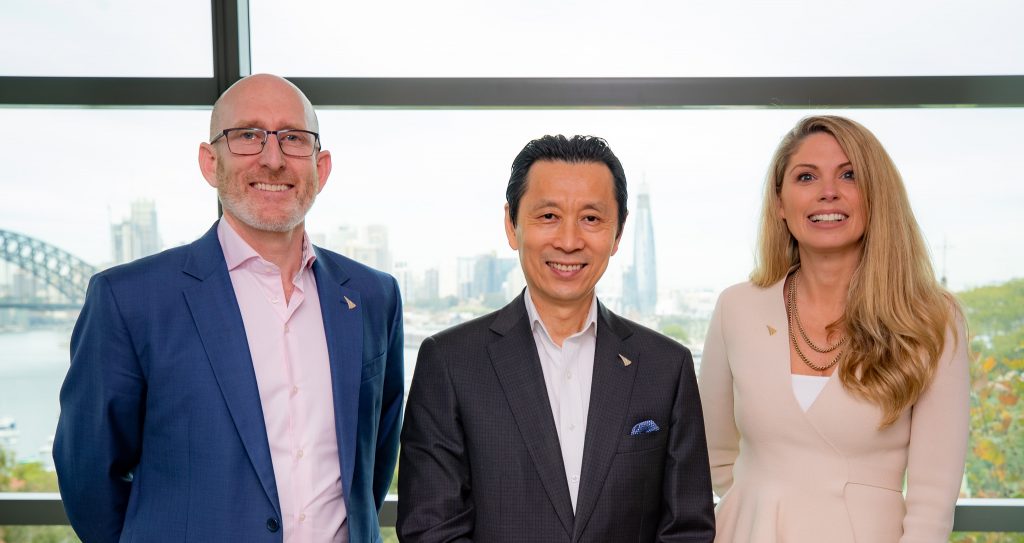 What achievements are you most proud of accomplishing in the past 15 years?
Joseph Chou:
"What I am most proud of is that over the years, we have made the industry better by setting a standard for others to follow. We have always sought to do business with integrity, respect and a genuine care to place our buyers front and centre of our decision-making."
"I'll give you an example: our Head of Property and I recently met with a developer who was hoping for us to recommend their development to our customers. For most of that meeting, I talked about Ironfish values, and how important it was that developers who work with us need to care about our buyers. The developer was very surprised by this approach. He said, all the other companies he approached, their first question was "how much commission do you pay?"
"Commercial terms need to be discussed later, of course. But it's never our first question."
Susanne Anderson:
"When we founded Ironfish our desire was to measure our success as a business against our customer's success. So as a business, we place our customers at the centre of our discussions and our decisions. Our goal is to make a difference to many Australians, we know first hand how many individuals believe in the property market but find it difficult to make that first step or carve out time in our busy lives to focus on longer term goals. We want to make that wish a reality for many Australians."
"I'm proud that we are more committed than ever to stand together with our customers and am grateful for the trust of our customers, which has brought us here."
Grant Ryan:
"I'm also proud that through our approach, we've built scale and longevity that is truly unique in our industry. In addition to winning the trust of our customers, I believe we've also won the respect of our peers and development partners."
"When we look for developments to recommend to our investors, it has to be the right property, location, excellent quality etc. But we also want to be able to add value; in thinking about our buyers, we've helped influence and improve floorplans, designs and other choices which ultimately benefit everyone."
From 2006 to 2021: how has the Ironfish vision changed?
Susanne Anderson:
"Our vision hasn't really changed. Financial wellbeing impacts us all at a fundamental level. Any successful organisation needs to have a higher purpose and our purpose is to democratise wealth through property investment. After all these years, we're still so passionate about what we do because we have this vision."
Joseph Chou:
"What has changed is more an evolution of our services, to align with the needs of our customers that we've identified over the years. In helping to make investment more accessible, and wealth more achievable to more people, we wanted to make the process of investing as 'easy' as possible."
"Accordingly, over the years, we have been building a business eco-system of complete end-to-end property services that our investors can leverage. While we now have finance arms, property management arms, development arms, we never set out to diversify into these areas. We don't see ourselves as a developer or mortgage broker or property management company. We see these as an extension of our investment services. So, in every aspect our customers can experience the Ironfish brand of service, quality and commitment to lifetime investment support."
Grant Ryan:
"You could say that our first seven years were our growth years – as we built the largest footprint. Our next seven years have been our 'teenage years' – where we moved from working with good developers to great developers. We always promoted wealth education, and helped people get started investing. From our experience now we know that our customers also need support in holding their portfolio long-term, because this in many ways is much harder than acquiring the portfolio. We have built out our service capability to support this."
What can customers expect to see next from Ironfish?
Joseph Chou:
"We are in the process of reinventing ourselves again! We pride ourselves on innovating for our customers and building out our eco-system is part of that. We have some elements of technology and service to develop further, as well as some consolidation and streamlining. We want investors to get started, continue and grow along the journey to meet their long terms goals. We know it's easy to buy property in a market boom, but it's hard to keep the faith as market cycles inevitably fluctuate over the years. Our eco-system is designed to build an environment for success."
Susanne Anderson:
"Joseph, Grant and I are all very passionate about the benefits of investing in property, we are property investors ourselves. But we know investing can feel like a big decision and a major commitment. By making quality property investment opportunities more accessible and providing quality services from people you can trust; we hope to help more people invest with confidence."
Grant Ryan:
"While we have helped many thousands of families over the years, we always want to be able to have a wider impact. Property prices have grown, lifestyle needs are changing. We know that younger generations may not be able to buy four properties as we advocate to our customers currently with our Portfolio Approach. We are looking at many different ways we can reach more people, one example is our recent investment in Bricklet. Again, we see this as much more than simply buying a fraction of a property – it's about supporting people in building long-term wealth, which is at the heart of our mission at Ironfish."
Ironfish 2021 Quick Stats
Ironfish customer success: