Posted on July 15th, 2021
2021-2022 – what's in store for Australian property?
According to the Australian Bureau of Statistics (ABS), the total value of the Australian property market now exceeds $8 trillion.
An increase of $450 billion in the last quarter to $8.3 trillion makes this the largest increase in value in the past ten years.
Within such a hot market, many investors and first home buyers who have yet to enter the market may still question:
Will house prices continue to rise?
Is entering the market now a speculative exercise?
What are the core reasons for the growth of the housing market?
What are the key areas I should invest?
1: Investors' return to market
In the three months to May 2021, national home values rose 7%, which is the highest quarterly growth rate since November 1988. ABS data shows record finance commitment, as four states hit new highs for owner occupier home loan commitments, while investor home loan commitments continue to increase across all states.
2. 'Cheap money' driving housing price increase
Since the Reserve Bank of Australia (RBA) set the lowest cash rate in history last year, the Australian property markets have been heating up. According to market commentator Michael Matusik, house prices are likely to surge over the next 6 months if historical trends continue – perhaps even up to 25%.
3. Australia's economic strength
Business leaders have hailed the strength of the recovery of the Australian economy, describing the bounce back of jobs, which pushed the unemployment rate down to 5.6 per cent, as "miraculous". Australia's total GDP rose by 1.8%, which is now 0.8% above December quarter 2019 pre-pandemic levels.
Additionally, with Australian cities dominating the top spots in the World's Most Liveable Cities, we expect these cities to continue to be highly desirable for migrants as the Covid situation eases.
4. Massive demand and sales activity
In the established market, sales volume has increased significantly in all major cities. Land sales are also reaching record levels.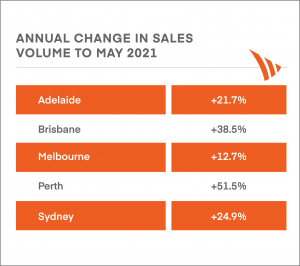 5. Low stock on market
Low supply of properties in both the established market as well as in terms of new supply has also been driving price growth.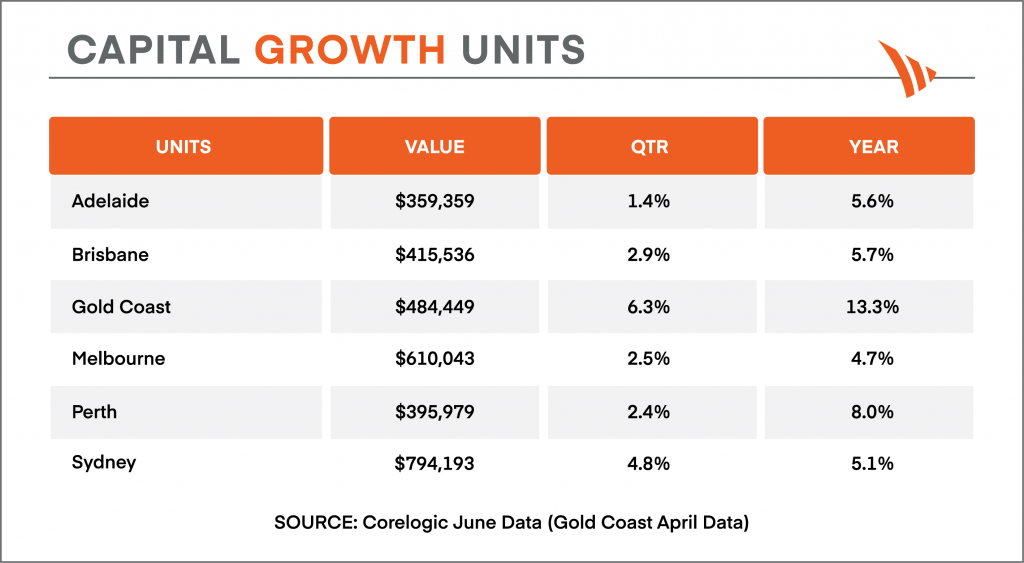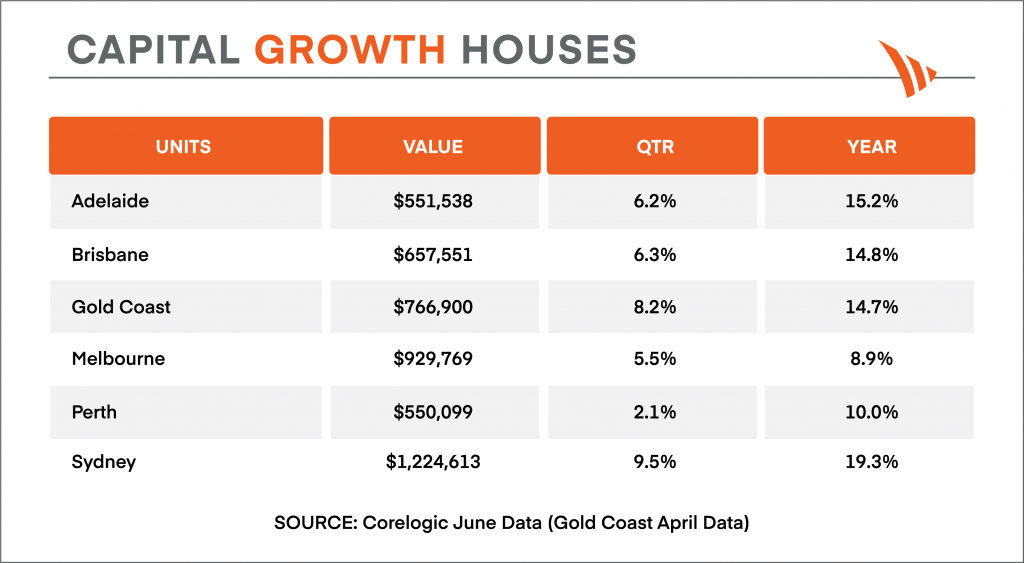 6. Record low vacancies across many markets and growing rents
The total number of rental properties sitting empty across Australia has plunged to just 1.7 % in May, a level not seen since October 2012, Domain reports.
Vacancy rates have been tightening in all the major cities with Adelaide, Perth, Gold Coast and Brisbane at incredibly low rates of 0.6%, 0.9%, 0.7% and 1.3% respectively in June 2021 according to SQM Research.
At the same time, national rental values have soared, rising 5.6% in the year to May, which is the fastest annual increase since February 2009.
Updated price trends:
Unsurprisingly, prices are tipped for continued strong growth from 2021-2022 – so buyers who are waiting for prices to slowdown are likely to be disappointed!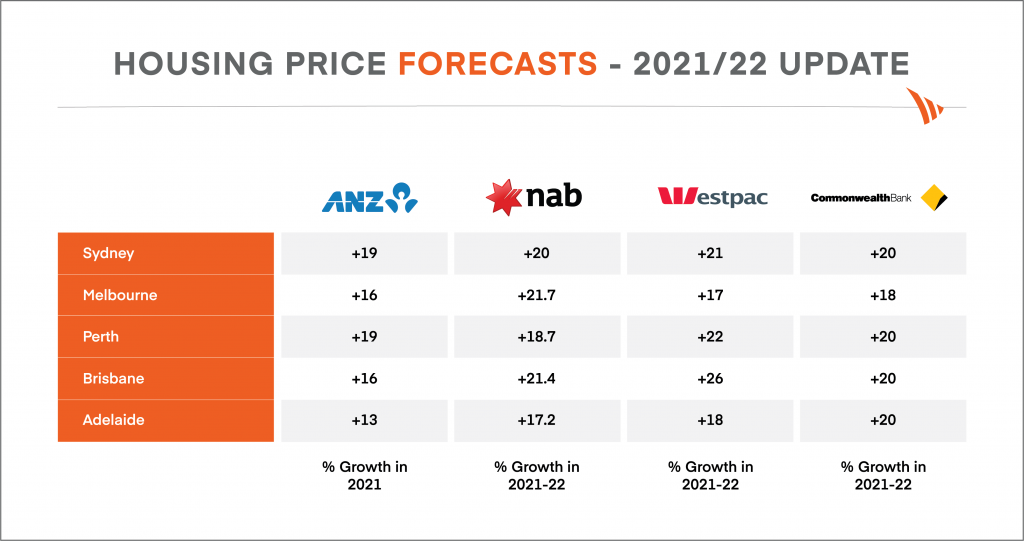 In a hot market, it's important to have the right information and dedicated support to help you identify quality properties in the right location.
At Ironfish we offer research-backed property recommendations for our investors, in all the major capital cities across Australia.
To find out more, book a free consultation with one of our experienced property strategists.