Posted on November 19th, 2020
Banks forecast 12% – 18% capital growth for Perth property
After previously predicting that the Australian housing market would fall by 10% due to the Covid-19 outbreak, ANZ's latest forecast has taken a complete 180 by predicting Australian house prices for 2021 will experience a 9% rise.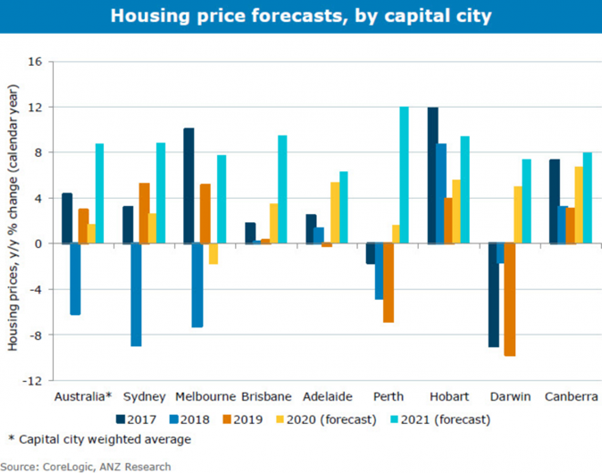 Most noticeably, Perth has been predicted to lead the country in capital growth with a forecast rise of 12%. Westpac has an even stronger price growth forecast of 18% capital growth for the Perth property market in the short term (2021-2023).
So what makes the Perth market so well positioned for growth in the short term?
At Ironfish, one of our key investment services is providing research-driven property recommendations to our customer base across Australia. Our dedicated in-house property and research team has launched a new report: "Why Perth, Why Now" which explains the 5 key reasons that indicate the Perth market is about to boom.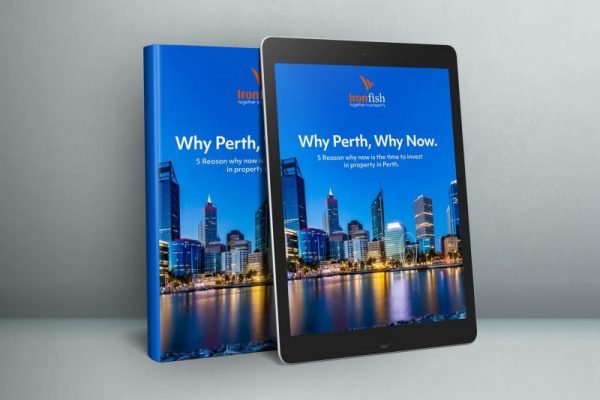 2020: Why Perth, Why Now Property Report Preview
When it comes to evaluating a market's potential, understanding a market's past historical records can reveal the room for growth in a market.
Looking back at 2006, Perth's median house price was 91% of Sydney's. Nowadays, you can purchase almost two houses in Perth for less than a single property in Sydney. Because of this, economists and market commentators have labeled Perth as Australia's most affordable major city housing market, and second in affordability for apartments. 
Since Western Australia's quarterly population growth bottomed out in 2016, its population growth has rebounded to almost 10 times as strong.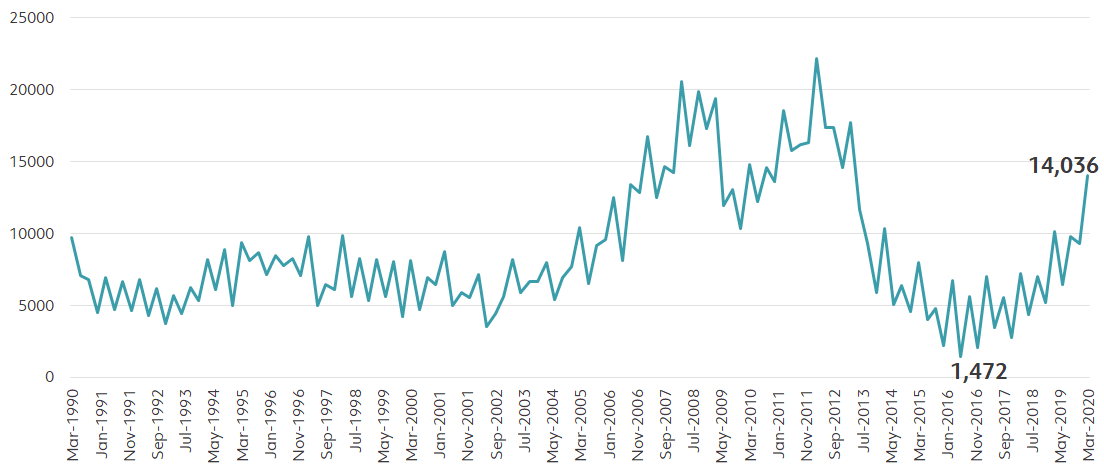 The last time Perth experienced such dramatic population growth, Perth's capital growth tripled in value within a 6 year period between 2000-2006. Since then, Perth has trended sideways for over 14 years making it Australia's most affordable housing market out of the 5 major cities.

Access to government grants – extended
In what is already a highly affordable market, property buyers in Perth can take advantage of the greatest state and federal government support.  While all states support owner occupiers and first home buyers, WA is the only state to support investors.
New & off-the-plan grants
Apartments: Stemp duty rebate up to $50,000
Houses/townhouses: Home builders grant: $20,000
This week, the WA Government also announced it would extend the construction deadline for the Federal Government's $25,000 HomeBuilder grant.
Homebuilders initially had three months to start building or renovating their home after signing a contract with a builder, now they will have six months, with the scheme set to end in June 2021.
To read the full report, download 'Why Perth, Why Now' via the link below. 
March 18th, 2018 / Message from our CEO, Property trends
Our CEO & Founder – and a prolific and highly successful property investor in his own right – Joseph Chou, reveals which cities he's personally investing in this financial year, some important property investment tips and how to start planning for your future, now. Getting ahead: invest fo