Posted on April 29th, 2021
Is the West home to the best suburb to invest in Melbourne?
With Australia's excellent response to the pandemic, all five major capital cities have seen continuous positive price growth for several consecutive months.
Melbourne, though more greatly impacted, has also rebounded strongly, achieving five consecutive months of positive growth in median house values – with a total increase of 6.6%
Tipped to be Australia's most populous city within next decade, Melbourne remains a promising market and one that shown remarkable resilience to some of the longest periods of lockdown and restrictions seen in the nation.
But among the many suburbs in Melbourne, which one is worth the attention of investors?
In 2017, the Ironfish Property & Research team recommended a new masterplanned community in Braybrook, based on our rigorous research and due diligence process.
Braybrook's location, market performance and demographics showed strong potential back in 2017 and fast forward to today, has proven its potential.
Looking for an investment property in Melbourne? Learn more about our recommended properties in Melbourne.
Where are the best suburbs to invest in Melbourne in 2021?
Melbourne's Western suburbs are already popular with investors for their relative affordability and easy access to the CBD, the Sunshine employment hub, schools and shops. Recent years have seen the area become more gentrified, and lifestyle drawcards like trendy cafes and restaurants contribute to the West's growing culture.
Here are some of the reasons why our property and research team believe Braybrook (in Melbourne's West) is a great location to invest.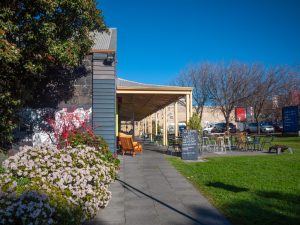 Braybrook location
Braybrook is 12km West of the Melbourne CBD, next door to the suburb of Sunshine. The Sunshine National Employment and Innovation Cluster (NEIC) is only a 5 minute drive from Braybrook, and is the 7th largest jobs hub in Melbourne. It's tipped for strong growth through to 2050, and is set to become the preferred location for healthcare services, medical research, education and training, transport, business and retail services in Melbourne's West. The Sunshine NEIC currently provides over 14,600 jobs with an estimated growth of up to 28,400 jobs by 2036. The CBD is only a 20 minute train journey from Braybrook, currently employing over 425,000 people and projected to employ over 495,000 people by 2023.
Braybrook culture & lifestyle
With its trendy eateries, great schools and green parklands, Braybrook has all the makings of one of Melbourne's best suburbs. Locals can grab a flat white from Braybrook STN before their 20-minute train trip from Tottenham station to the CBD. Grocery stores and retail outlets are just next door at Central West Shopping Centre. The Caroline Chisholm Catholic College will build a $5 million arts centre in the coming years. And the foodie scene is evolving with wine bars, New York-style cafes and Asian-fusion restaurants in surrounding Western suburbs starting to work their way to Braybrook.
This unique mix is what drew local and Luxsmith restaurant owner, Andy Smith, to the area.
"Like good wine, life here is full-bodied, with its own uniquely beautiful characteristics," he said.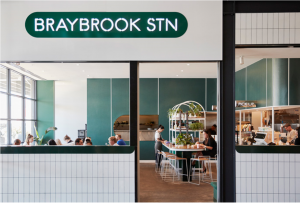 Braybrook market performance
According to the latest data from CoreLogic, the median house value of Braybrook's townhouses and apartments has risen by 19.6% in the past 36 months to January this year; in the past 60 months, values rose by 37.7%.
Braybrook outperforms the wider Melbourne market. Currently, due to impacts from Covid, the vacancy rate in Greater Melbourne is still at 4.4%, but Braybrook's vacancy rate has always been firmly below the 3% supply-demand balance line.
According to the latest data from SQM in March 2021, Braybrook's vacancy rate is currently at a low level of 2.5%.
Ironfish's masterplanned property recommendation from 2017 is now largely complete with a final stage available for our buyers. It represents a great opportunity to invest in an established community developed by one of Australia's top developers. 
If you'd like to learn more, enquire now and one of our team will be in touch.