Posted on December 4th, 2020
Rapid growth in Melbourne suburb: Cranbourne West
Cranbourne West townhouses and apartments have achieved 28.6% growth in the last 5 years; the Ironfish Property & Research division has been monitoring the area for some time, and has identified an exciting freehold townhouse investment opportunity in the suburb which allows eligible purchasers to take advantage of Government grants worth in excess of $58,000.  
Introduction to Cranbourne West
For those who reside outside of Melbourne, Cranbourne West is a suburb located 38km south-east from Melbourne's CBD. Known for being a family-friendly suburb, young families migrate to the suburb for a connected but affordable lifestyle.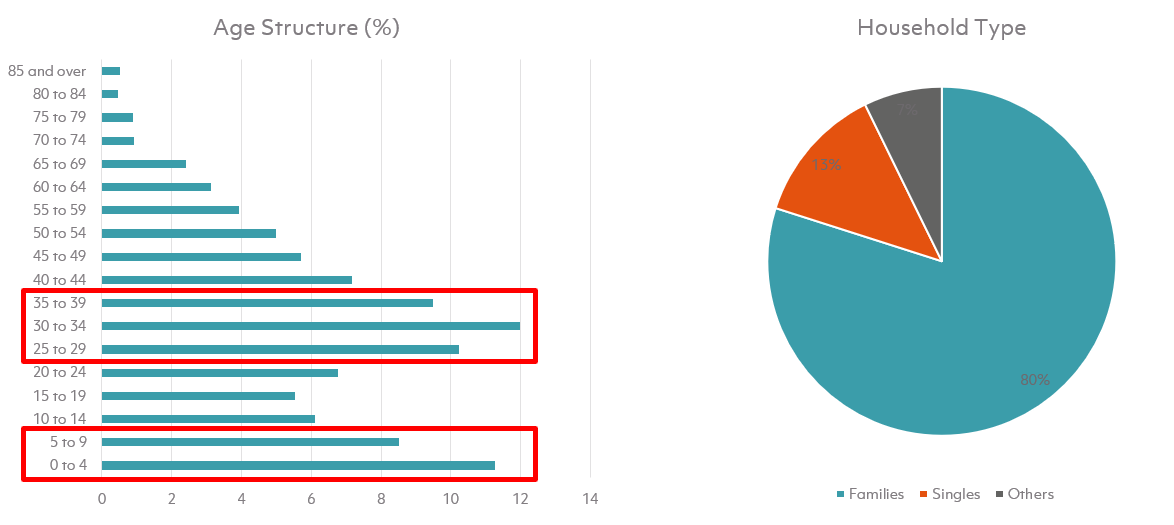 What makes Cranbourne West attractive for property investors?
1. Leading the pack in population growth
Cranbourne West has seen remarkable strong population growth for nearly 20 years. Most recently, in the 2018-19FY, Cranbourne West grew by 6.2%, significantly outpacing Greater Melbourne's annual growth of 2.3%, or Australia's rate of 1.5%. This strong growth that has occurred since 2001 has been driven by the suburbs strong affordability and lifestyle offering. 
Forecasts are showing that the rate of growth will dramatically slow over the coming years as the availability of land and developments begin to exhaust. As land supply diminishes, it is expected that prices will continue to increase as demand more significantly outstrips supply.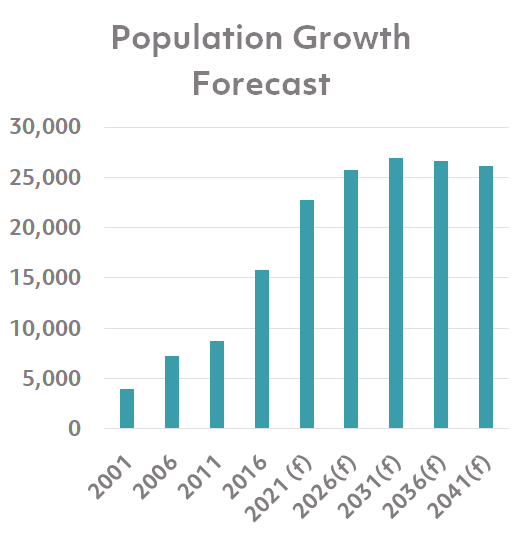 2. High capital growth corridor
Cranbourne West's continued population growth has also resulted in strong capital growth. Over the last 20 years, the suburb has experienced 7.5% growth per annum (for houses, townhouse data not available) meaning the value of houses has doubled faster than every 10 years. In the past 5 years, townhouse and apartment values have increased by 28.6%. 
This long history of performance provides confidence into Cranbourne West's market and is a positive indicator for what's to come in years going forward.
3. Strong demand driving a tight rental market
Cranbourne West has demonstrated extremely strong rental demand despite the ongoing effects of Melbourne's recent lockdown due to COVID-19. With a vacancy rate of only 1% in October, the suburb is experiencing a strong landlord's market, with tenants far outnumbering the amount of rental properties available. 
This low vacancy results in rental pressure as tenants battle to find a place to live. Not surprisingly, as a result of this, Cranbourne West has seen rents grow by 26.7% over the past 5 years.
These are very promising fundamentals for investors. Strong ongoing demand, dwindling supply of land, and a tight rental market make Cranbourne West a compelling opportunity.
4. $13.2 Billion in infrastructure development
A big part of Cranbourne's allure and greater Melbourne, in general, is Victoria's ongoing investment in infrastructure, and notably public transport. Cranbourne West is set to benefit from 3 key train projects currently underway across Greater Melbourne. 
Upon completion in 2023, the $1 Billion upgrade to the Cranbourne train line will see the train line able to accommodate an additional 120,000+ passengers each week during peak periods. It will also improve reliability on the network, with trains running every 10 minutes, and reducing travel times significantly for commuters when compared to battling Melbourne's busy streets via car. 
Victoria is also rolling out the $10 billion Melbourne Airport Rail Link. This train line will run from the Airport into the CBD, and then connect into the Cranbourne line – meaning residents will be able to get to the airport smoothly on 1 train, without needing to make any transfers along the way.

The construction for this new rail link will commence in 2022 with estimated completion in 2029.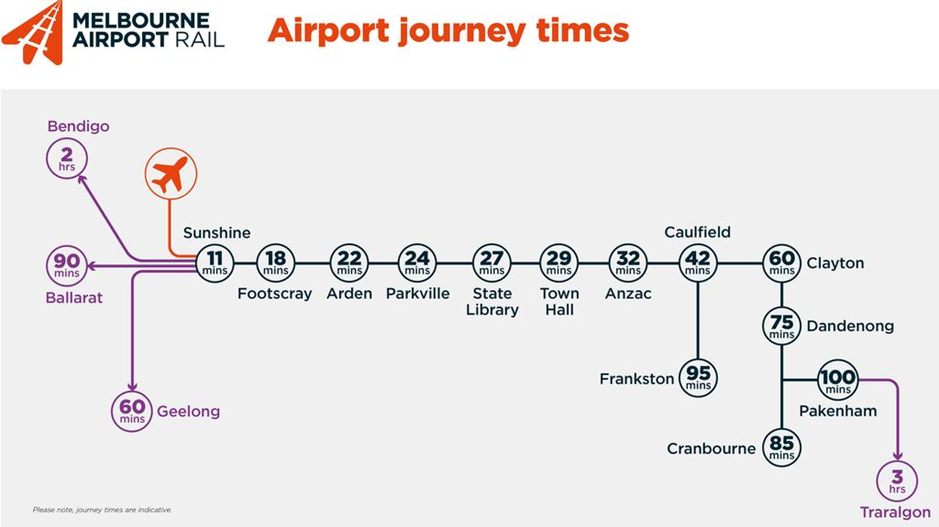 The $50 billion suburban rail loop is also set to begin construction in 2022. Upon completion, the project will connect every major train line between Frankston and Werribee via the Melbourne Airport. The project will involve the construction of six underground stations between Cheltenham and Box Hill, new stations next to Monash and Deakin universities and an interchange station at Clayton which will be accessible for Cranbourne residents.
"This is all about connecting people to where they work, where they live, less cars on the road, less trips to the city if you don't need to make those trips," Premier Daniel Andrews said.
Ironfish's Latest Townhouse Offering
As 2020 comes to a close, many of us are thinking about Christmas ham, presents, and holiday festivities. Many will also be thinking about how to take full advantage of the unprecedented level of Government incentives currently available. 
Our latest townhouse offering in Cranbourne West allows eligible buyers who exchange contracts prior to December 31st can take full advantage of lucrative Government incentives including the Home Builder ($25,000), First Home Owners Grant ($10,000), & potential stamp duty savings (up to $23,864).
The Home Builder grant has recently been extended by 3 months, pushing the cut off date to March 31. However, purchases who wish to save the full $25,000 will have to purchase and exchange contracts prior to December 31st. Contracts signed between January and March next year will attract a lower rate of $15,000.
If you're a first home buyer looking to enter the Melbourne property market, the time is now to enquire. With the contract exchange process typically taking 1-2 weeks, the next two weeks will be critical for eligible buyers to take full advantage of the $58,864 worth of government incentives. 
If you are eligible and are looking to take advantage of Cranbourne's strong fundamentals, enquire about our latest Cranbourne West opportunity. 
Book a free consultation with one of our experienced strategists who will be able to share project specific details with you.