Posted on October 28th, 2020
Latest ABS data reveals a spike in home loan lending
Australia's real estate market remains resilient overall to the ongoing effects of Covid-19, with new data from the Australian Bureau of Statistics (ABS) showing the value and number of home loan lending reaching record highs in August.
According to the latest ABS Lending Indicators report, the value of new home loan lending has increased 12.6% (seasonally adjusted) in August. These new values mark the largest month-on-month rise since the report's record began in 2002.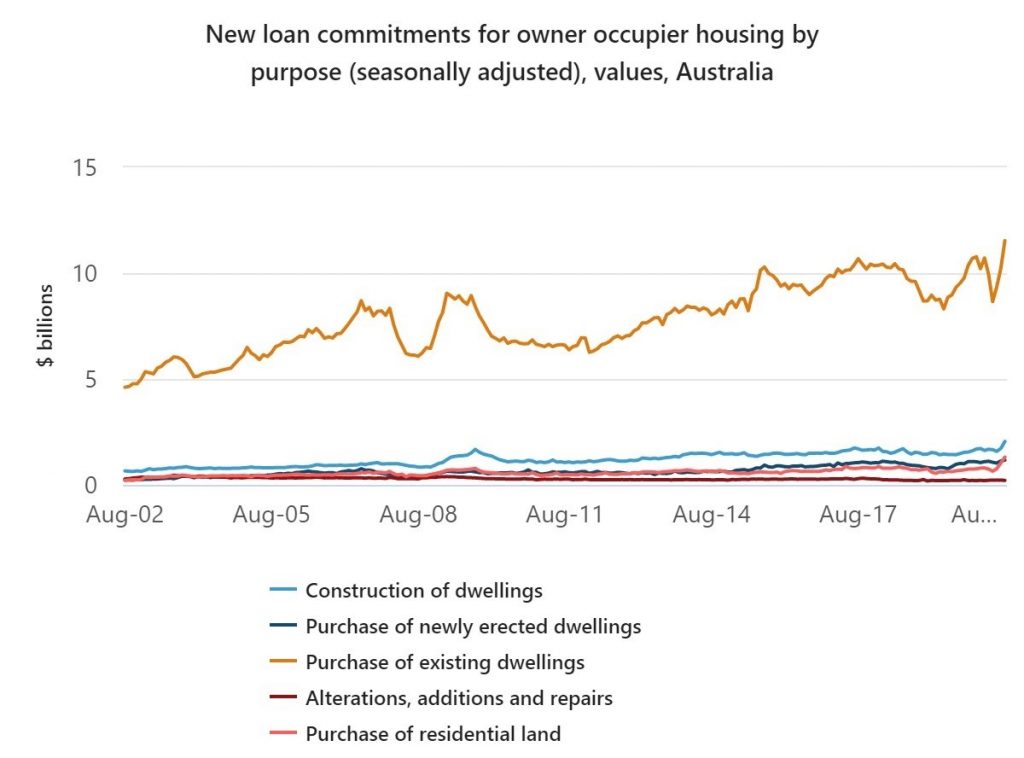 ABS Head of Finance and Wealth, Amanda Senevirante said "August's 12.6% increase in the value of home loan commitments is the largest month-on-month rise in the history of the series"
According to the same report, the number of owner occupier first home buyer loan commitments also rose 17.7%, reaching the highest level since October 2009.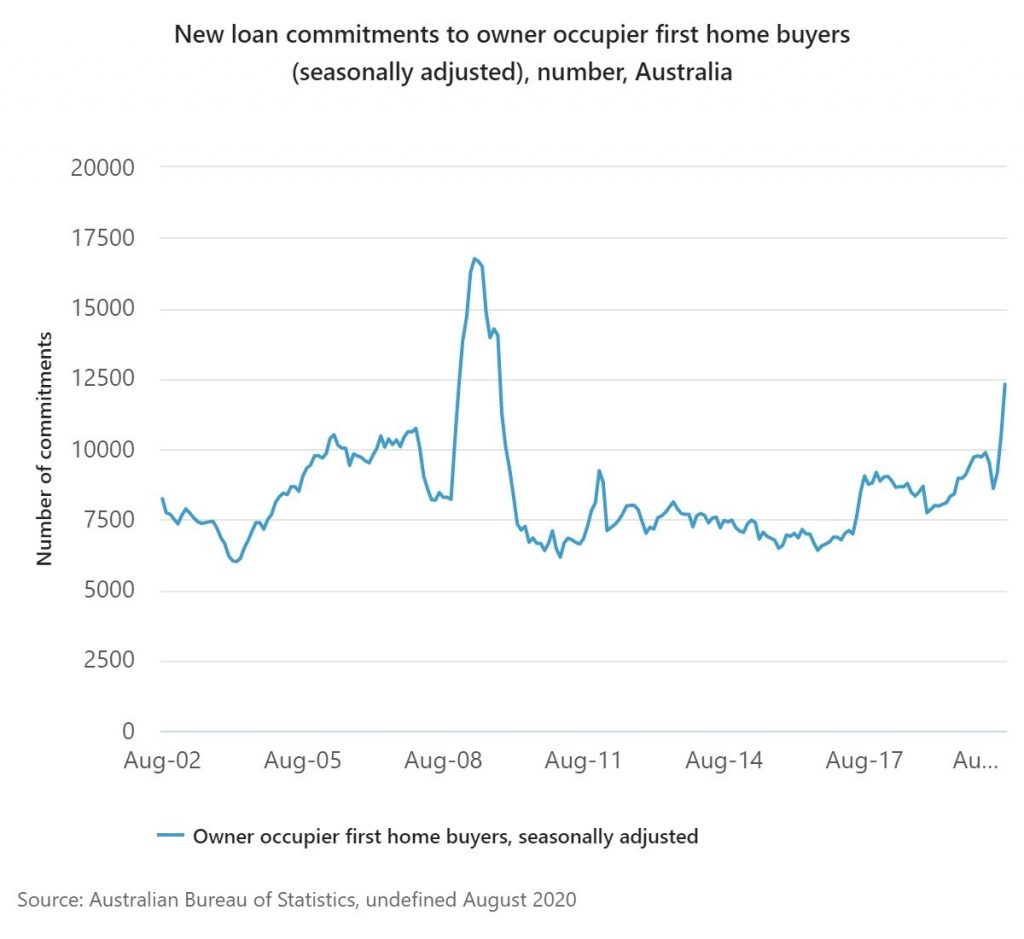 The spike in new home loan lending approvals across the board reflects pent-up demand from following the low commitment months of March, April and May as a result of the Covid-19 pandemic. This quick bounce back in new home loan approvals provides valuable insight into consumer confidence in the real-estate market, especially as the uncertainty and impact of Covid-19 begins to dissipate.
Looking at a state-by-state level, Western Australia and Queensland in particular, showcases a dramatic bounce back in terms of new owner occupier home loan commitments. 
Western Australia's new loans for owner occupiers jumped 61% in a three month period from May to August, reaching a five-year high.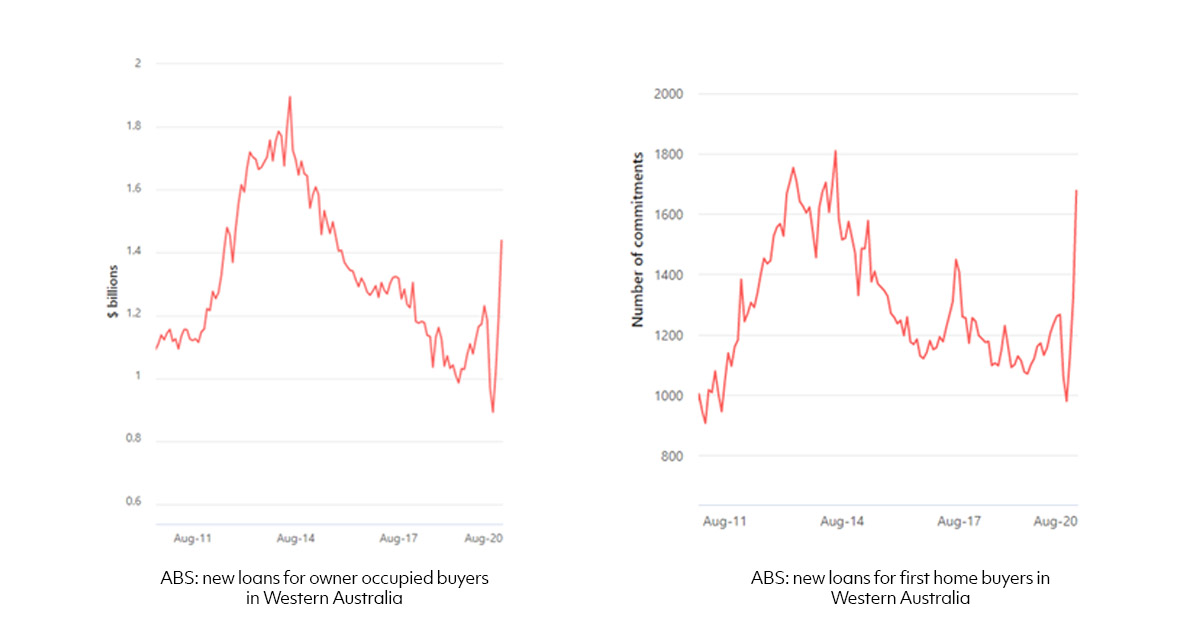 Queensland also jumped 52% in the months from May to August, reaching its highest level since 2002.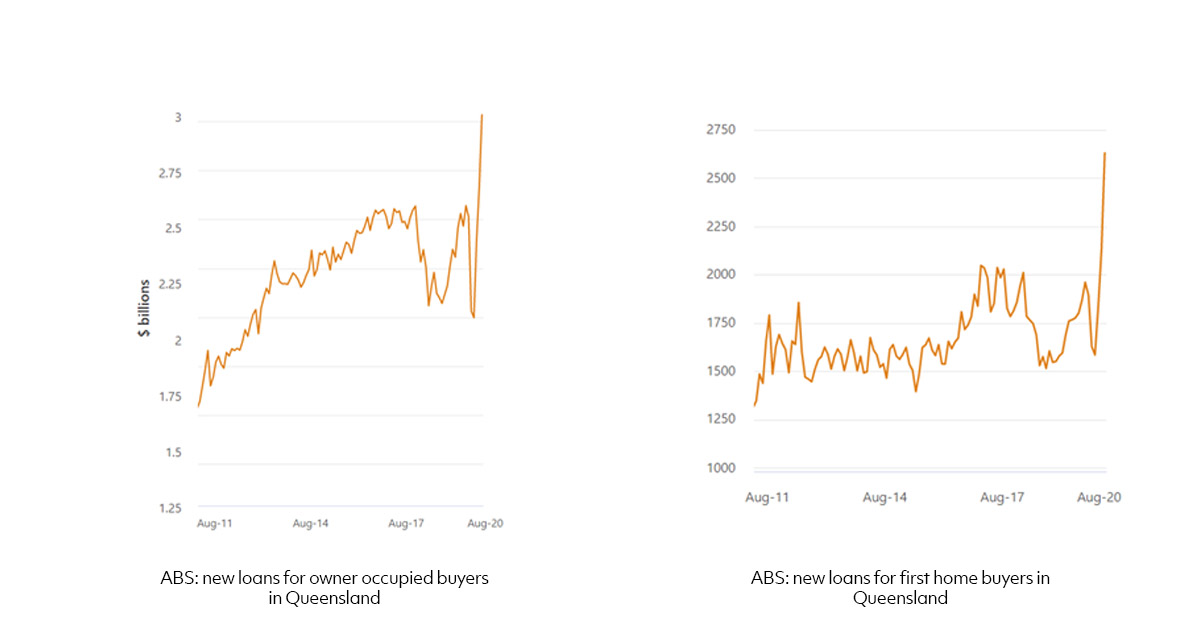 "The bounce back of new home loan approvals reflects Australia's rising consumer confidence and purchasers' willingness to transact," said Ironfish Head of Property, Will Mitchell.

"With Australia's Covid-19 relief and economic aid pushing consumer confidence north, combined with a positive response to the Federal Budget, and the RBA advising that interest rates are likely to remain at record lows for years to come – it is not surprising to see such a strong bounce and return to confidence in the housing market."
If you're a first home buyer looking to take advantage of all the grants and subsidies available across the country, or an investor looking to learn more about the state of the markets, book a free consultation with one of our experienced investment strategists who will help create a suitable strategy based on your personal situation.