Posted on October 15th, 2019
Think you know the Gold Coast? Think again…
What locals love about the Gold Coast is very different to the typical tourist experience.
If you're not a Gold Coast local, chances are, when you think of the Gold Coast, the first things that come to mind are: the beach, the high-rise towers and theme parks.
The reality of living in the city is quite different. Firstly, the Gold Coast is no longer just a 'tourist town', it's now Australia's 6th largest city with a range of robust economic sectors and an unemployment rate lower than Brisbane. While the beaches are truly world-class, and the towers are iconic, for locals, life in the Gold Coast is very different to the typical tourist experience.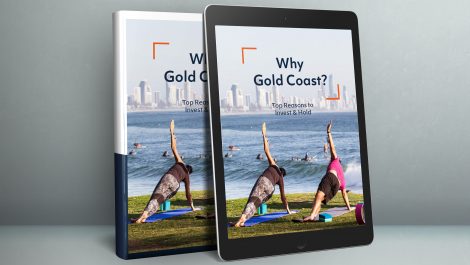 Why Gold Coast? - Free Report
Top reasons to buy or hold property in the Gold Coast. Find out why the Gold Coast market is thriving in our free Gold Coast property market report.
Property trends in the Gold Coast have been shifting beyond the high-rise super tower.
In Sydney, tourists flock to Circular Quay and Bondi Beach. And while locals may also visit these areas, they may not choose to live there – even if they can afford to.
The Gold Coast is no different. In affluent pockets such as Surfers Paradise, locals covet exclusivity, quiet and lifestyle – the ability to retreat from the buzz of the beachfront and dining precints and live by the river where they can park their boat, and enjoy peaceful waterfront living.
"Whilst many interstate buyers will associate investing in the Gold Coast with high-rise towers, the reality is local buyers are focusing on different property with different features. Many of the high-rise towers for example come with exorbitant strata fees, and have floor plans and balconies that actually aren't usable" said Ironfish Director, Property & Research, Grant Ryan.
"Ideally, what you want as a Gold Coast resident, is an apartment with plenty of natural light, a wide floor plan, and a lower density, more boutique building compared to the high-rise towers many interstate buyers associate with the Gold Coast. Many residents also prefer riverfront as well – so you can still have views when you look back to the city lights at night. People forget that ocean views disappear at night."
Property trends in the Gold Coast have therefore been shifting beyond the high-rise super tower, with more owner occupier buildings, designed for locals now standing out.
Peninsular Residences, an Ironfish-recommended property, is a key example. This boutique apartment building was recently completed, and in its first week on the rental market, had over 400 enquiries from prospective tenants.
"We were expecting strong rental demand, but the level of inquiry which has been received since we opened has been well beyond our expectations," said Ben Crossan, Acquisitions Manager of Marquee Development Partners, developer of Peninsular Residences.
Compared to the predominantly older style apartments which are on offer in the market, Peninsular Residences has been the preference for white collar professional tenants, health workers and even retirees, who want to live in a stylish, contemporary home, which is close to everything and is designed for liveability."
Dan Narraway is one of the new tenants in Peninsular.
"I chose Peninsular Residences for a variety of reasons. It's very difficult to find a new apartment complex at an affordable price. Peninsular is both modern and affordable, as well as in an amazing location," Mr Narraway said.

"When searching for a new apartment, it needed to be clean, modern, in a safe, quiet location. Peninsular is located ideally – quietly along the canal, yet a five-minute walk to the heart of Surfers Paradise.

"Living in the building has been a fantastic experience so far. I enjoy the large open living area, but spend most of my time appreciating the canal views from my massive balcony – which easily fits my dining table. No excuses to be lazy with a gym right upstairs, and a spa to relax in afterwards!"
Lifestyle and luxury at an affordable price
Some parts of the Gold Coast have been leading the nation for capital growth, with Surfers Paradise housing soaring by 19% over the 12 months, the second strongest capital growth of all suburbs nation-wide. Driven by a growing population, strengthening economy and greater investment into infrastructure and development, Gold Coast property is in increasingly high demand.
Interstate migration is also a contributor; for Sydney and Melbourne residents, particularly, the Gold Coast offers much greater affordability, with a better lifestyle to boot. While downsizers or retirees remain a core market, there are also more families and professionals who are choosing to move north for lifestyle and affordability. There is also a growing portion of 'rent-vestors', for example, Sydney-siders who choose to live and rent in their preferred suburb in Sydney, but invest in a premium suburb on the Gold Coast – where it is significantly more affordable – even for a luxury waterfront property.
Want to learn more about our latest Gold Coast property recommendations?
Register your interest below.