Posted on October 7th, 2021
6 things I wish I'd known about property management
You've just achieved a major milestone and purchased your first, or perhaps even your second, third or fourth investment property. Contracts signed, settled, done – congratulations!
But if you're planning on holding your investment property over the long term, your investment journey is really only just beginning. So, you need to make sure it's managed well and by someone who understands that it's not just about managing the property – it's about managing your asset.
Your property manager or property management company is an essential element to your success as an investor – and should therefore never be an after-thought in your investment strategy. However, finding one of the best property managers is easier said than done.
What could possibly go wrong
Imagine if you hadn't received any rental payments from your property management company for 11 months. Or no one had ever informed you about landlord's insurance – and you were left out of pocket after a tenant damaged your property. Imagine you were sued by your tenant, because your property manager never responded to a tenant's repair request.
These scenarios seem extreme, but they are some of the 'real life' reasons why some of our own property management clients decided to jump ship from their old management company and come on board with us.
"One of our daily jobs is to fix these problems and any loss caused by irresponsible property agents. To avoid these kinds of obstacles in your investment journey, it is very important to put your investment property in good hands from the very beginning," said Ironfish Melbourne Property Management Managing Director, Christina Tao.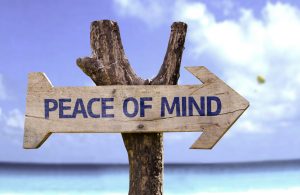 What services does a good property manager offer?
A property manager provides professional representation for you as an investor, and acts as a third party between landlord and tenant, giving you peace of mind. They look after a whole host of services including:
Managing income and expenditure records
Compliance management
Arrears management
Qualified tenant selection
Insurance and warranty claims
Managing repairs and maintenance
Dispute resolution
Rent collection
Lease renewals and rent increases
Routine inspections
Professional entry and exit condition inspections including photos
Maximising rental returns
Risk management.
For many of our property management clients who have come from a different company to us, here are 6 things they wish they had known about property management right from the start. If you're planning to appoint a property manager, don't forget to ask these 6 questions:
How many properties are they managing? Essentially, the more properties they're managing, the less attention your properties will be getting. In Melbourne, for example, the average property manager manages 300-350 properties at the same time, which means they would be dealing with more than 700 clients simultaneously. Ironfish Melbourne property managers manage less than half – usually about 140-150 properties.
What's the vacancy rate for your properties? Find out how your property management company's vacancy rate compares and what kinds of marketing strategies are in place to deal with vacancy. Our property managers currently enjoy vacancy rates well within the tight to healthy range and in our most active suburbs, we even have results which are less than the overall average. For example in the Melbourne CBD our vacancy rate is only 1.23% – the city average, according to SQM Research, is 1.6%. Our Brisbane CBD vacancy rate is currently 0%!
What's the level of knowledge and experience of your manager? More than ever before it's important for your property management team to have in-depth industry knowledge and experience. Our high performing teams, across all cities, have been carefully selected through a strict recruitment process to ensure we have excellent staff managing our clients' most valuable assets. The more experienced the staff is, the more likely they will be able to solve problems before they happen. They can pre-empt any pain points that might occur and manage risk effectively. The latter is particularly important, according to Ironfish Brisbane Property Management, Senior Property Manager, Lisa Williams. "One of the biggest issues facing landlords is the legal implications, as risk management is now an important part of property management. It is important to have an experienced agent who has an in-depth knowledge of the tenancy laws to ensure our client and their property complies with legislation and effectively managing complex tenancy issues mitigating any potential losses," she said.
How will they communicate? Excellent communication with landlords and tenants is one of the most essential qualities of a good property manager. Our teams go a step further, offering multiple platforms of communication including email, Wechat and Whatsapp, as well as multi-lingual services – whatever best suits our property owners. And while a property manager may promise great communication at the outset – how well will they follow through? That's why it's always good to know what their existing clients have to say.                                                                                                                                                                                                                                                                                                                                                    "Communication with us throughout has been great. We really enjoyed getting regular updates and photos of the construction stages. Then we received information about a tenant within just a few days, it seemed. We barely blinked and it was done. Now we have this tenant living happily in this place we bought and we don't even have to think about it. We basically just get emails from Ironfish that we need to approve. It's always a collaborative process between us and them, and we all want the same outcome. It's just so easy. We literally don't have to worry about a thing," said our investor and property management client Rob Licuria.
What level of service will you be getting? Are your managers prepared to do what it takes to get you the best tenant? Will they conduct inspections after hours or weekends? Can they offer any specialised services for your property type – or offer additional services to you as an interstate or overseas investor? Our property managers, for example, offer tailored service for newly settled apartments and house and land purchases.  If you're an interstate investor, it's even more important that your property manager is keeping you well informed and up to date on what's happening with your property – and also what's happening in the local market.
What is their approach? At Ironfish, we think this is perhaps the most crucial consideration – and it's what sets our own property management services apart from the rest of the industry. For us, property management is not just about building up a rent roll or managing a property day-to-day. Our property managers take a wholistic service approach. This is an essential part of our commitment to look after our customers over the lifetime of their investment journey. At Ironfish, we want our investors to experience the benefits of building and holding a portfolio of properties over the long-term – and we work hard to help investors achieve this goal. Property management is therefore a continuation of our investor services. Our unique understanding of a client's investment, means we know exactly how important strong rental returns are. We understand how important your asset is, how carefully it needs to be looked after and how you need to have a quality tenant. Ultimately, we want to give you the best chance of success as investor, and to ensure you enjoy a positive customer experience throughout.
Ironfish property management
If this doesn't sound like the type of service and commitment you're receiving from your current property manager – it may be time to put your asset in better hands.
Ironfish property management services are available nationally, so you can experience the same level of service and spirit whichever city your investment properties are located.
Feel free to contact our team via the link below to see how we can help look after your asset – so you can achieve your property goals.