Posted on August 19th, 2021
Can I afford an investment property?
Buying an investment property might be more affordable than you think. We break down the costs and pathways to entry, plus the ongoing costs / benefits after purchase with a real example.
The two biggest purchase costs to buy an investment property are:
Deposit (and LMI if deposit less than 20%)
Stamp duty (see stamp duty calculator for your state)
How much deposit is required for an investment property?
Most people assume that a 20% deposit is required, however 10% and even as little as 5% is possible depending on your circumstances, so it's worth talking to a good mortgage broker.
Should I pay LMI or keep saving?
If you borrow more than 80% of the property value, you will need to pay 'lenders mortgage insurance' (LMI). If you are in a fast-moving market, and prices are going to move significantly over the upcoming year (faster than you can save a 20% deposit), this may be a good option.
For first-home buyers, the Government's current "First Home Loan Deposit Scheme" allows successful applicants to pay a 5% deposit without having to pay LMI. There are many additional incentives on offer as well, as outlined below.
Government incentives for property buyers by state: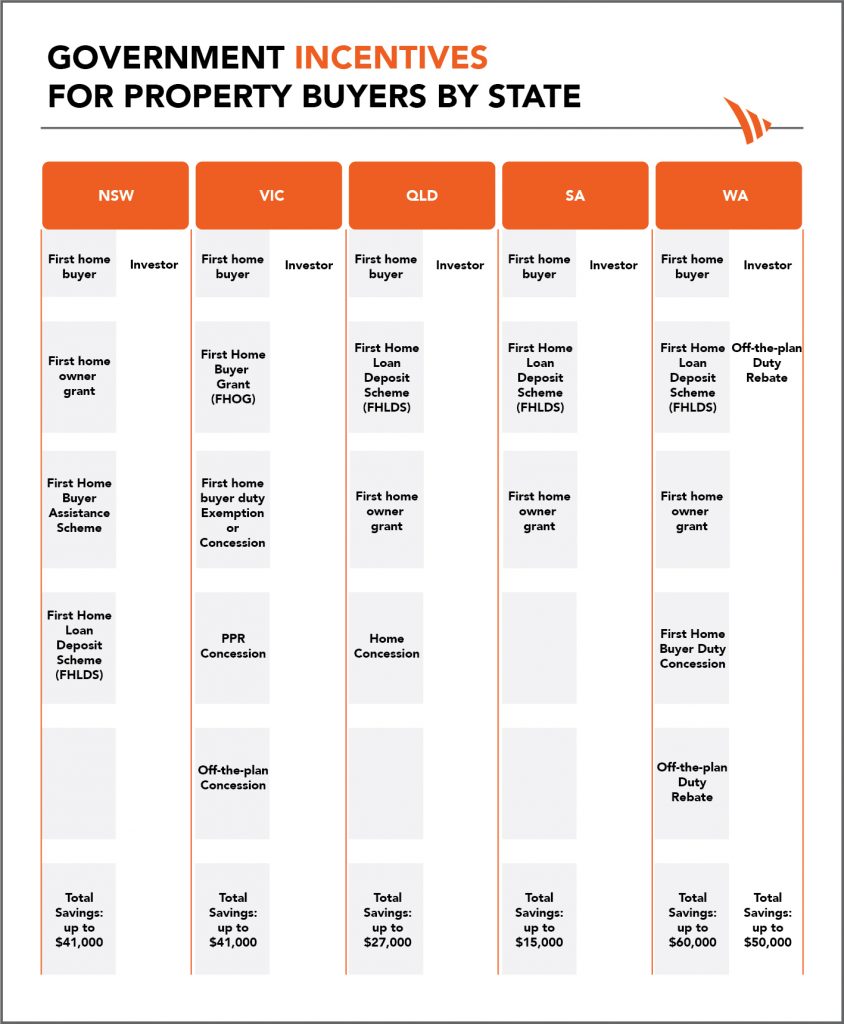 How else can I save a deposit when prices are a moving target?
If you are buying off-the-plan, typically you only require a 10% deposit when you sign a contract to buy. You then have the construction period (which could be another 1-3 years depending on the property) to save the remainder that your lender requires at settlement. This can also help many first-time investors lock in a price today, and then have additional time to save the rest (without worrying that prices will go up in the meantime).
Can I use equity for my deposit?
If you own a property already, for example, your own home, you may have some equity which you can release and use towards the deposit and other purchase costs for your investment property.
For example, say you bought your home for $500,000, and have $300,000 left of the mortgage and at the same time, your home has grown in value and is now worth $700,000.
Banks will typically lend up to 80% of the value, and this would be your 'useable equity' that you could put towards another deposit.
So in this example: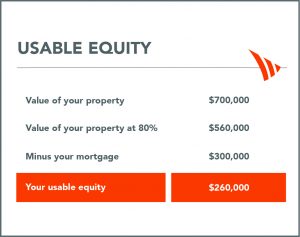 There are other associated costs to buying a property which include:
Building/pest fees (second-hand properties only)
Legal fees
Mortgage registration fee
Loan application fee
Settlement inspection fee
Tax depreciation schedule (really useful as it will save you potentially thousands back in tax for new properties)
Real property example: 2bdm new apartment, Penrith, Sydney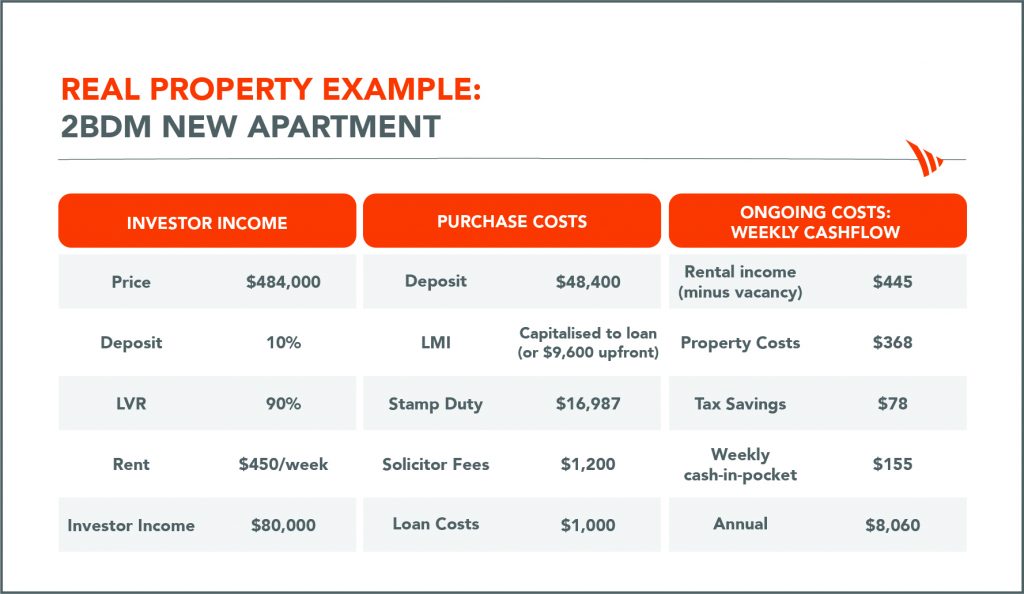 Assumptions: Interest-only loan at 2.79%, LMI capitalised to loan and is an estimate
With the ability to come away over $8,000 ahead in your first year of property ownership it's easy to see why investing in property in Australia is so appealing to many.
If you would like to explore what options are available to you, then please book in a free consultation with an experienced Ironfish strategist, and we can help you get started.