A Comprehensive Guide to Property Investment in Australia
We cover the pros and cons of each Australian city, and help you understand the best investment for your unique situation.
Buying property continues to be a popular investment choice for many Australians. Given the strength of the property market over the years and the regular government and tax incentives for homeownership, it's often considered one of the best ways to invest in Australia.
Investment properties are primarily bought for one purpose: to produce an income .  Unlike buying your own home, buying an investment property shouldn't be an emotional decision suited to your lifestyle. Instead, your focus should be whether it's going to build wealth for your future – and is it something that you can afford.
In this guide, we cover some of the pros and cons of property investing, as well as some general tips about the different ways to approach it.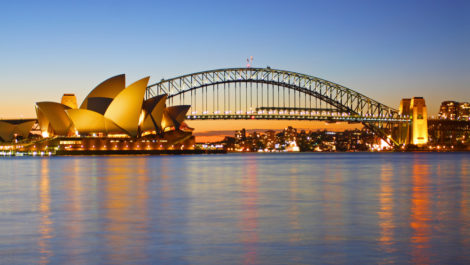 Sydney
The nation's largest capital city, with a leading economy powered by a range of industries, including finance, education, construction, technology and healthcare. Coupled with the Government's multibillion dollar infrastructure program, Sydney is a must-have investment for anyone growing their investment portfolio.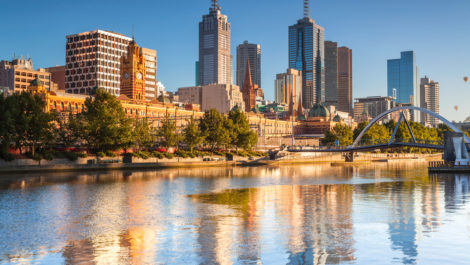 Melbourne
Australia's second largest city with the potential to outpace Sydney in the next decade, Melbourne continues to rank one of the world's most liveable cities. A major tourist destination with world-leading amenities and infrastructure, it's little wonder Melbourne is an important property location for an investment portfolio.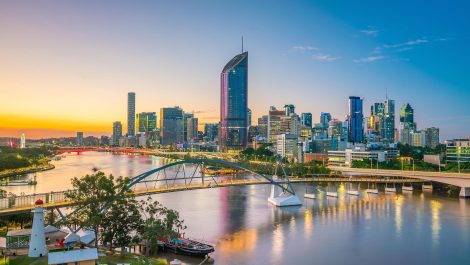 Brisbane
Australia's third largest city and the envy of most – Brisbane is renowned for its great weather, laidback lifestyle and vibrant outdoors. Buying an investment property in Brisbane offers significant appeal, particularly for new investors as the values are almost half of Sydney and Melbourne, but with a strong infrastructure plan designed to accommodate its growing population.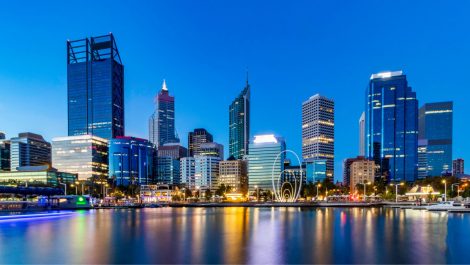 Perth
The fourth largest city in Australia, with diversification into tourism and education, and mining now picking up, Perth's economy is certainly looking up. Add to this the amazing climate, lifestyle and affordability and it's certainly an opportunity for budding and established property investors alike.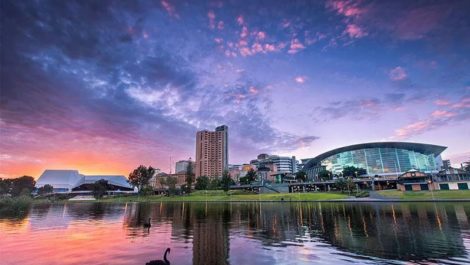 Adelaide
With a population of only 1.2 million, Adelaide is certainly one of the smaller capital cities in Australia, but it's also a leader in innovation with strong environmental credentials and 'smart city' infrastructure. Couple this with its great wine and festival culture, and affordable housing market, and it's easy to see why it's an attractive option for property investors.
Gold Coast
Australia's largest non-capital city, the Gold Coast is a mecca for surf, sun and lifestyle seekers - hosting over 10.5 million visitors every year. Investment in the area is forecast to continue and accelerate over the next 10-15 years and as a co-host of the recently awarded 2032 Olympics, the future on the Gold Coast is looking extremely bright.
Tips for buying an investment property
When it comes to buying an investment property, there's no one-size-fits all strategy, but there are a few tips you can take into consideration, especially if you're only getting started.
Have clear goals
Many people 'fall into' investing without a clear goal in mind. If you want to investing in property with the intention of building wealth long-term, then you need to set a goal and work backwards. For example, some investors set a goal to earn a passive income (rental return) by a certain age. Some investors who are higher income earners prefer to negatively gear in the short term, targeting capital growth in the long-term. The key with investing is to be strategic.
Set your budget & assess your borrowing
Most lenders will ask for a minimum deposit of 10-20%. While you may be able to use your equity in your first property (if you have one), you will need to have upfront cash prepared for 'one-off' costs such as legal and conveyancing expenses, stamp duty and a number of other fees. You'll also need to consider how you plan to service the mortgage and cover property management  or other ongoing costs. At Ironfish, we prepare cashflow scenarios for all our recommended properties to help you visualise the ongoing costs.
Do your research
A lot of people let their hearts guide them when it comes to buying property. While this is more common for first-home buyers than it is investors, it's still something to watch out for. Buying an investment property should be backed by research. What do you know about the market in the area you're looking in? Are you being held back by 'home market bias' – remember your local area may be perfect as a home for you, but not necessarily as an investment.
Be realistic
Property investment is a long-term commitment, and there will be inevitable challenges that come up along the way – a broken hot water heater, a period of vacancy. So it's important to have the right mindset going in. Property tends to be a forgiving asset, if you give it enough time. It's also important to be realistic; a 'renovator's delight' is not for everyone. Attending hundreds of inspections is not something everyone has time for. At Ironfish, our aim is to make property investment as simple as possible, from helping with the research and property selection; building a strategy for investing that's right and realistic for you; and holding your hand along through any challenges that may come up along the way.
Get help from experts
It always helps to speak to someone who has experience. Ironfish is one of Australia's leading property investment companies. We help new investors navigate the real estate market, and established investors gain access to quality opportunities. We can tailor a strategy for your individual circumstances, and ensure you're putting your best foot forward when building your property portfolio.
Start a conversation with an experienced strategist today
Book an appointment online today or select your location for our local contact numbers.